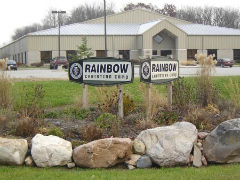 Welcome to Rainbow Christian Camp & Conference Center
We are Rainbow Christian Camp… soon to be The Ark Christian Ministries.  (BUT NOT QUITE YET!) Yes, the name change is going to happen. We have been talking about this for a year now and are finally headed toward that goal.
Because of confusion with two names (Pearson's Mill Christian Assembly dba Rainbow Christian Camp) and because of confusion in our current culture about what the Rainbow stands for and because of confusion that we are much more than a summer camp….. we are moving ahead with a name change. Notice that not much else changes here. We are still true to our core values of being Bible Based, Christ Centered, and Mission Minded. However, what the public knows us by will be THE ARK CHRISTIAN MINISTRIES.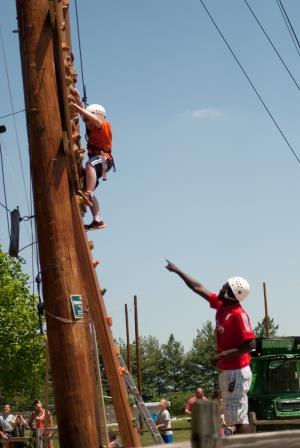 News & Announcements
Off to a GREAT start!

Larry Lipps

The registrations have begun to come in and the Summer 2015 camp season is beginning to fill. Please do not worry, though. If you haven't signed up, most sessions still have plenty of room for you. Just click on PROGRAMS in the above menu, then YOUTH PROGRAMS, then SUMMER CAMP 2015 "The Promise" and you will be taken to the page with all of the camp information. Then when you are ready to pick your session(s), click the REGISTER NOW button and you will be on your way! Call the camp office if we can help in any way.

Work Day Thank Yous!

Larry Lipps

Thank you so much to all the great folks who joined us on Saturday, May 2nd for our Spring work day. We were able to get some of our Lakeside Cabins ready, our cottages a spring cleaning, and the Canteen ready for business. Also, thank you to our "Friday" group for their wonderful work in the Jungle Hut area. If you were unable to be with us on the 2nd but would still like to come and help get the camp ready for the upcoming season, please give us a call. We could still put you to work!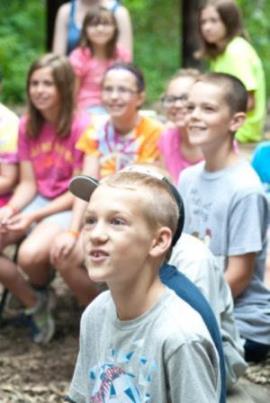 Upcoming Events