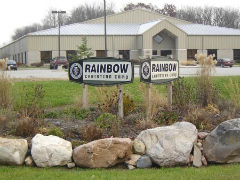 Welcome to THE ARK Christian Ministries
It's official!!!
After 50 years of service with the name "Rainbow Christian Camp", we have officially changed our name to THE ARK Christian Ministries!
So why did we do it?  Because of confusion with two names (Pearson's Mill Christian Assembly dba Rainbow Christian Camp) and because of confusion in our current culture about what the Rainbow stands for and because of confusion that we are much more than a summer camp….. we have made the change.
Please notice that not much else changes here. We are still going to be true to our core values.  Bible Based, Christ Centered, and Mission Minded will still be the principles that guide us each and every day. We will just be known as THE ARK Christian Ministries.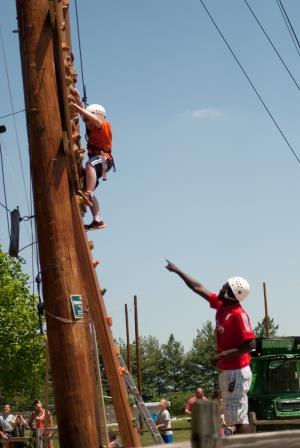 News & Announcements
And where did summer go?

Larry Lipps

I don't know about you, but summer ending the first week of August is not something I can get used to. But as for the 2015 summer camp schedule here at THE ARK, that is exactly what happened. Our last summer session ended at 5:00 pm, July 31st when our Tenderfoot horse campers ended their last day of camp. Now, the grounds are a little quieter. The pool is closed. Our college age summer staff have headed home to prepare to return to their schools. Our year-round staff now turn our focus to all the guest groups that are scheduled to be with us in the next few months. Please pray for those groups that God will use their time here on the property to teach them all He wants them to know.

And the summer begins!

Larry Lipps

It began on Saturday morning. The kindergarteners, some of them hand in hand with their grandparents, walked in with a little hesitation. But very quickly, they were laughing and singing and learning about Noah. And so began the 2015 summer camping season here at RCC. Then on Sunday afternoon, over 130 campers and their faculty members arrived and headed to their appropriate areas of the property to begin their week of focusing on God and what He has planned for them.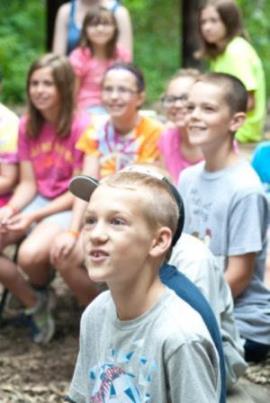 Upcoming Events
| Sun | Mon | Tue | Wed | Thu | Fri | Sat |
| --- | --- | --- | --- | --- | --- | --- |
| 29 | 30 | 1 | 2 | 3 | 4 | 5 |
| 6 | 7 | 8 | 9 | 10 | 11 | 12 |
| 13 | 14 | 15 | 16 | 17 | 18 | 19 |
| 20 | 21 | 22 | 23 | 24 | 25 | 26 |
| 27 | 28 | 29 | 30 | 31 | 1 | 2 |