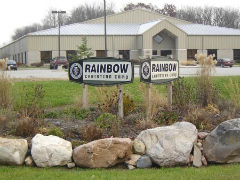 Welcome to Rainbow Christian Camp & Conference Center
We are Rainbow Christian Camp… soon to be The Ark Christian Ministries.  (BUT NOT QUITE YET!) Yes, the name change is going to happen. We have been talking about this for a year now and are finally headed toward that goal.
Because of confusion with two names (Pearson's Mill Christian Assembly dba Rainbow Christian Camp) and because of confusion in our current culture about what the Rainbow stands for and because of confusion that we are much more than a summer camp….. we are moving ahead with a name change. Notice that not much else changes here. We are still true to our core values of being Bible Based, Christ Centered, and Mission Minded. However, what the public knows us by will be THE ARK CHRISTIAN MINISTRIES.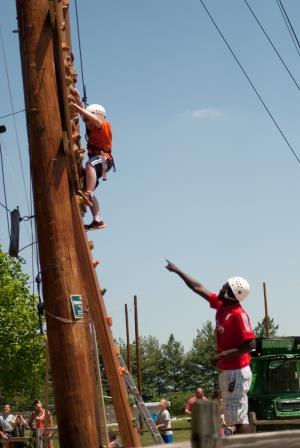 News & Announcements
Spring 2015 Work Day Announced!

Larry Lipps

The weather has finally given us signs that Spring is headed our way. For us, that means it is time to announce our 2015 Spring Work Day! Saturday, May 2 from 9-2 will be a time of getting the property ready for all the Summer events. Karen's famous coffee cake will be ready at 9:00 and lunch will be served at 12:30. Many tasks will be available. Teams of all ages will be needed to clean and ready our facilities. Please RSVP to the camp office so we can prepare supplies and food for enough teams. We can't wait to see you on Saturday, May 2nd!

2015 Summer Camp Registration is OPEN!

Larry Lipps

Let us help you get through this cold weather we are currently "blessed" with by announcing that registration for Summer Camp 2015 is up and running! Yes, it is time to take a look at the summer camping schedule, your personal schedule, and sign up for camp. You can click on PROGRAMS, and then YOUTH PROGRAMS, and finally "Summer Camp 2015 The Promise." You will be led to the schedule and individual camp descriptions. Then when you are ready, you can hit the green "Register Now" button. If you have any questions, please feel free to contact the offices at the camp. We will be happy to help.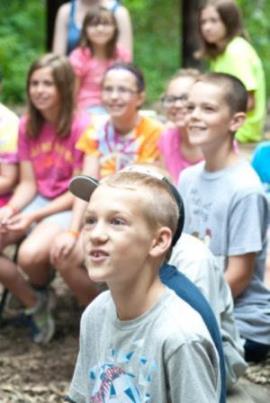 Upcoming Events